Cloud Services
What is cloud computing? In IT consulting Reno, it's the use of hardware or software delivered over a network.
Managed IT Services
We offer Network Services, Network Administration for your network, 24/7 Network Monitoring.
IT Consulting
Nevada IT Solutions provides a variety of IT consulting computer services Reno for a SMB organization to fit their requirements!
HIPAA Compliance
Nevada IT Solutions provides medical practices piece of mind knowing that their patient information is safe and secure.
Request a Quote
Request a Quote
Request a Quote
IS THIS YOU?
Do you need technical expertise to free up your time?
Whether you just need a helping hand or full-scale enterprise project implementation, we're here for you
Are you responsible for your IT department and need help?
We can provide assistance with project management and implementation to your in-house IT team
Do you have other responsibilities besides IT?
Worry less about IT issues, and focus on business with our round the clock support
Testimonials
VP, Logic Commercial Real Estate
NVIT Solutions is the most knowledgeable and responsive IT company I have had the pleasure working with. They assisted my company with everything from basic computer set up to a full server set up, all with ease and a smile on their face. Great progressive thinkers and strategists when it comes to leveraging IT to streamline and automate your business. I would highly recommend NV IT Solutions for any and all IT needs. They are truly a one stop shop for anything you or your business may need.

Dentist, TMJ Reno
We have been working with Nevada IT Solutions for a few years now. They do a great job for our office and keep us up and running with excellent service. Any time we have an issue they respond very quickly and efficiently which is crucial for our practice. We would recommend them to anyone who is looking for IT solutions!

Owner/Operator
My wife and I own Alta Skilled Nursing and Rehabilitation Center in Reno. This is a large healthcare facility, approximately 65,000 sq feet with more than 100 employees. The team at Nevada IT solutions have been integral in improving our IT infrastructure. This includes some common IT tasks such as establishing a server, firewall and user interfaces. However, it also includes assisting with 3rd party vendors in negotiating a fiber connection, wiring the building for more access, bidding out security cameras and managing a complicated telephone system. I highly recommend them. They have minimized our monthly service fees and up-front capital costs. However, they have also been direct when it comes to explaining why purchasing a higher end product is productive in the long-term. Please feel free to ask if you would like to speak to me directly for a reference and are a large employer.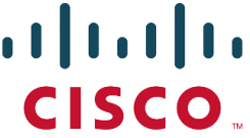 Nevada IT Solutions has been considered outstanding when providing IT consulting services in Nevada cities such as Reno, Sparks, Las Vegas, and more. Each client is taken care of with the utmost respect and high-quality customer service. Services like HIPAA compliance, IT infrastructure management, IT healthcare provider, IT consulting, virtual CIO are just few of the services that Nevada IT Solutions provides daily to clients.
If you're looking for an IT consulting Reno computer service company, don't hesitate to contact us through our contact page or call us directly. We are glad to discuss with you all necessary areas of business that need IT consulting, network IT security, or managed services.
Our HIPAA compliance service sets standards in order to protect sensitive data and ensures that all physical, network, process security measures are all in place and followed closely.
Nevada IT Solutions is a virtual CIO contractor company that serves as an organization's Chief Information Officer. We collaborate with your IT department and work as your trusted partner in IT areas. IT consulting Reno will include services formulating strategic IT goals, IT budget, analyzing, and reworks on business processes and technology.