Healthcare IT along with HIPAA Compliance service increases its demands today for providers!
Nevada IT Solutions maintains and supports legacy systems to keep every budget and bandwidth in check for healthcare providers. Nevada IT Solutions provides healthcare IT consulting services in Nevada and other neighboring states covering the health care field itself. From small to large engagement to multi-year undertakings, our team of healthcare IT consulting experts are accustomed to handling various needs of healthcare businesses and firms.
We consider our team geographically diverse where we work closely with our clients throughout Nevada and other states in the United States. Our clients seek us out for a variety of reasons particularly in planning strategic objectives, assessing operational concerns, or assisting in the organization's financial management. We see to it that our team of healthcare consultants offer their expertise, technical ability, and infectious energy for every client.
We see to it that our healthcare IT services in Reno, Nevada are real, hands-on, and specialized in many modalities. We bring a different approach and methodologies to the table such as:
* Private and medical group practices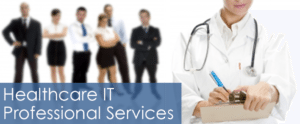 * Acute care hospitals
* Skilled nursing facilities
* Software, EHR, IT & eHealth companies
* Outpatient rehabilitation clinics
* Assisted living
* Laboratory services
* Pharmacies
* Home health agencies
* General administrative & operations
* Medical billing & collections
* Medical documentation & coding
* HIPAA & general regulatory compliance
* eHealth Technology
* Healthcare Social Media
* Independent review (IRO)
* Medical practice analysis
* New healthcare business & service center start-ups
* Healthcare market & feasibility studies
* Medical services business plans
* Healthcare construction projects
* Medical website & online public relations
Within each service we provide, the methodologies are filtered and perfected from many years of experience. We also use proficient tools and technology in the most efficient way we can. What's more is that we exert effort to communicate with our clients the most efficient way possible to keep them informed and up to date on necessary steps for the success of their business. Healthcare IT consulting service provider in Sparks, Reno, and all areas in Nevada, and its neighboring states; contact us for any discussion and query.