Let us help you with HIPAA Compliance. As per its acronym, HIPAA (Health Insurance Portability And Accountability Act), this act sets standard procedures for sensitive data for patients. Any firm that deals with protected health information should require that the web, network, and data processing are in place and secure.
This information usually involves treatment information, payment and healthcare operations, business information or associates, covered entities, beneficiaries or anyone with patient information. Subcontractors and contractors are also present in the compliance.
Nevada IT Solutions will help you with the HIPAA Privacy Rule which will engage in saving, accessing and sharing of health and personal information of any patient. HIPAA Compliance Reno outlines specifically a security standard that will protect and secure health data whether received, created, maintained or electronically transferred which is commonly know as electronic protected health information.
At Nevada IT Solutions, we can host your HIPAA Compliance with our administrative, physical and technical structure in place here in Reno with accordance to the US Department Of Health and Human Services. The physical and technical facilities are essential part to HIPAA Compliance provider in order to provide the best secure and guaranteed HIPAA Compliant data center. Here are some points to remind you when looking for an HIPAA Compliant provider in Reno Nevada:
* Physical security involves limited facility access control for public with encrypted access for user. As your HIPAA compliant provider, we have our policies about the use and access to any electronic media and covered entities that include removing, transferring, and re-using electronic protected health information.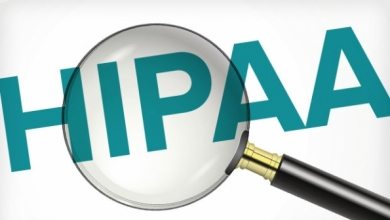 * Technical security requires limited access to the public yet full control for people who want to access electronic protected health data. This involves access in username, emergency access procedures, automated logging and encryption and decryption of passwords.
* Technical policies will cover controls and see to it that electronic protected health information is in place and intact. IT backup is to ensure that every error, warning, and failure so that it can be easily fixed and can be recovered.
* Network security is the final technical requirement that every HIPAA compliant host should have. This is to provide protection against unauthorized public access to ePHI especially hackers online. This concerns all access to electronic data, whether it be the web, email, or a private network especially a cloud base network.
Not sure how to get an HIPAA compliance hosting in Reno? Contact us or call us on 775-600-2333 or email us at [email protected].